Genuine vs. Man-Made Leather Upholstery: Is it all the Same?
If you want that elegant leather look for your car's upholstery, you have plenty of options to choose from. You'll find leather, leatherette, and leather-appointed upholstery are all common in the market these days. Your choices are not all made equal, however, so let's take a look at some differences.
Leatherette
Along with faux leather and leather-look upholstery, leatherette is your entry-level option. It's most often used in lower-spec cars. Leatherette is a man-made material designed to imitate the look and feel of leather, without the cost. 
Leatherette might be cheaper, but that doesn't mean it makes terrible car upholstery. It's highly durable and easy to clean. It also presents fewer ethical challenges since it's man-made and not sourced from animals. 
Leather-appointed
Leather-appointed upholstery is a sneaky trick that a lot of car manufacturers use to market their car upholstery as genuine leather. The reality is that the upholstery is a mix of genuine leather and leatherette or another fake leather. 
Generally, cars that are leather-appointed have seat inserts that are made from genuine leather, with side-bolsterings and edges in fake leather. This is a cost-saving measure, and it's a great technique so long as you know that's what you're getting. 
Some manufacturers will use this technique to be able to sell their car upholstery as "genuine leather". You can find out for sure by reading your car's manual or warranty thoroughly. If you discover that the car you have your eye on is leather-appointed, that shouldn't be a dealbreaker automatically. Just make sure you aren't paying genuine leather prices for leather-appointed upholstery. 
Bonded leather
This technique is similar to leather-appointed in that it's a combination of real and man-made leather. The material is a physical mix of genuine leather off-cuts with a polyurethane binder. Usually bonded leather is only made with around 10-30% real leather. 
You might want to think twice about bonded leather, as it's a lot less durable than other options. It can lose its colour in direct sunlight, and even begin to peel with repeated wear-and-tear.
Genuine Leather
You're not going to get that distinctive leather smell and buttery feel with anything other than the real deal. Leather is also more breathable and durable than most other options. 
Genuine leather does, however, present a moral dilemma for some. Leather is one of the least sustainable materials available for upholstery, and manufacturers are now beginning to move more and more towards sustainable vegan leather options. 
If you need advice about car upholstery, or any other part of your car, get in touch with your local Milton mechanic. We can point you in the right direction, and ensure that you make the best choice for your needs. We can then keep that car in tip-top condition, with services like brake repairs, and wheel alignment, along with general servicing. Come see us today for advice, or a vehicle service quote.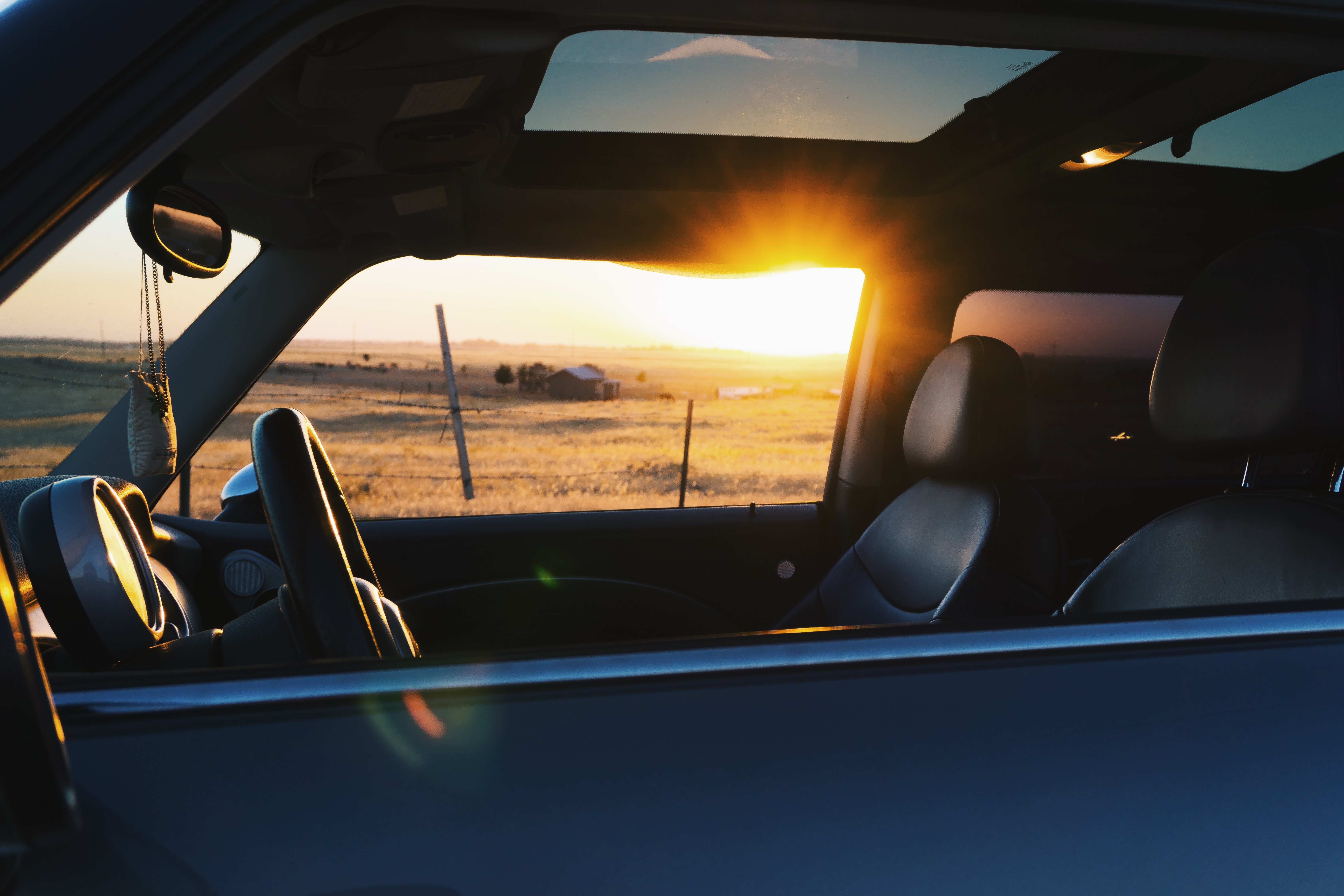 Posted in Latest Posts on Aug 29, 2021.