Time to Spring Clean your Car
Now spring has sprung, it's a great time to check over your car with a focus on looking at how reduced usage may have affected your car, and the effect of long winter months.
The outside of your car
If you have parked outside a lot in winter, your car may be very dirty, with grime or even small weeds growing in crevices. Whilst the occasional car wash may do a reasonable job, the trick to keeping your car sparkling is to regularly maintain the exterior so it isn't prone to fading, cracking and peeling. The paintwork can also be affected by UV damage, road grime and bird droppings. So with regular cleaning, conditioning and treatment, you can preserve your car's shiny exterior. How often a car needs to be cleaned and detailed  depends upon how often the vehicle is driven, the conditions it's exposed to and the length of time it spends sitting under the sun. When cleaning, look for products that focus on getting the most protection on to your vehicle's surface and creating a 'barrier' against things that can harm the paintwork. With regular care, your car's exterior can look shimmering and near new!
The interior of your car
The chances are that some moisture has entered your car over the winter months, especially if you park outside. You can buy portable moisture absorbers which can be left inside your car - after a few days you will be amazed how much moisture is removed. On a sunny day you can also leave your doors open to help let the moisture out. 
If you buy some automotive wet wipes, you can give the internal surfaces a clean and get rid of any dust and grime that has built up, especially in frequently used messy areas like cup holders. If you are spraying, be careful not to smear the inside of your glass.
Drinks and cups are often brought into cars, especially in colder, winter conditions. Ensure you have cleared out these, and any other rubbish, paperwork, clothes or items which are not required on a daily basis (e.g. camping gear, gym gear.). Clutter is dangerous in cars, causing safety hazards and also in the event of an accident, become projectiles that can hurt or cause damage. A car vacuum is a good investment too, to help keep the interior clean. Removing heavy, unnecessary items too increases fuel economy.
Make sure the area around the driving seat is a clutter-free zone. For safety, ensure nothing can fall near the pedals which might cause accidents. Shoes (sandals etc.) that you keep in your car should be kept well under seats or preferably behind seats. 
Take a moment to check your floor mats, to ensure they are secured, correctly fitted, and don't affect any pedal movements. 
Being generally organised and clean in your car helps you focus more on driving - so keep your car well organised this spring to create a pleasant, safe driving experience that you and your passengers can enjoy. For an under-the-bonnet spring clean (service), bring your car to us soon. Call us 0733696288 to arrange your next car service, log book service, new car warranty service or other repairs. You can also conveniently drop your car off at Milton station and it'll be spring serviced ready for when you get off the train or back with one of our free cars we can lend you, so you can still travel throughout the day!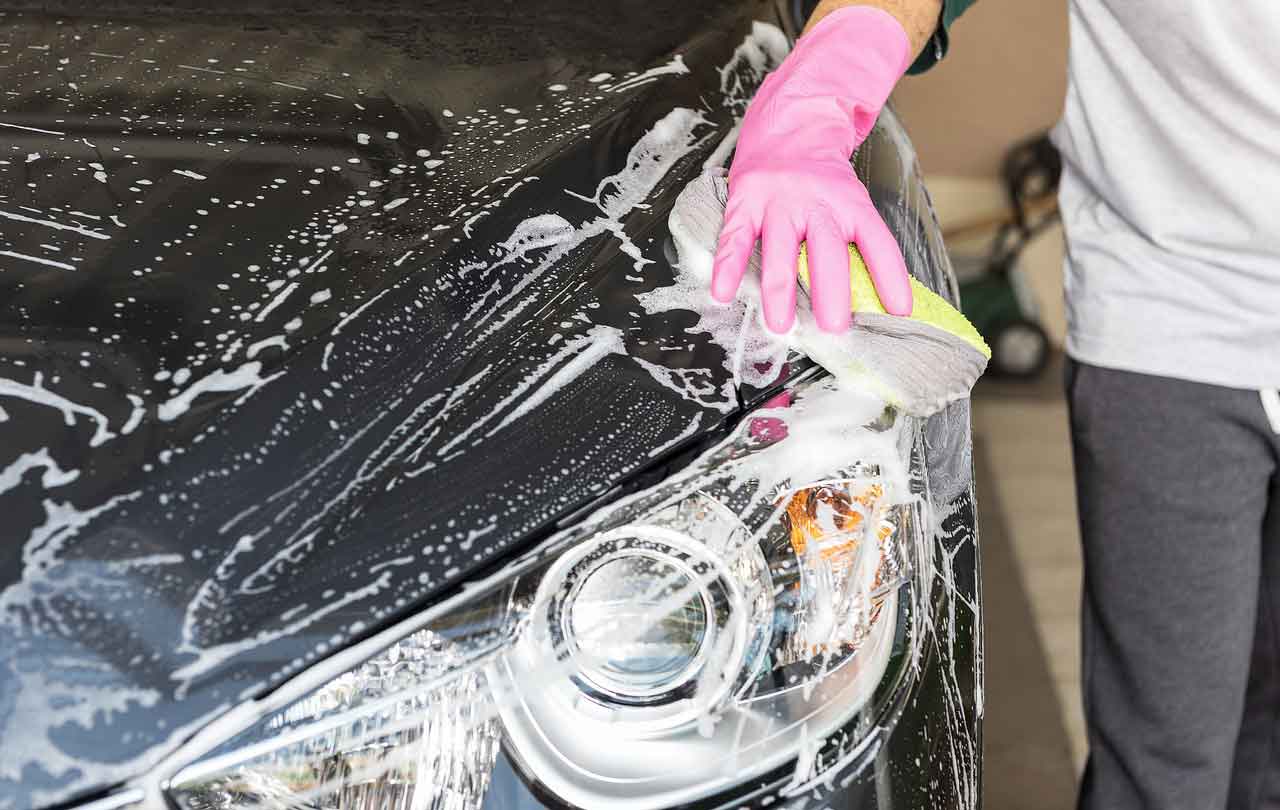 Posted on Sep 25, 2020.